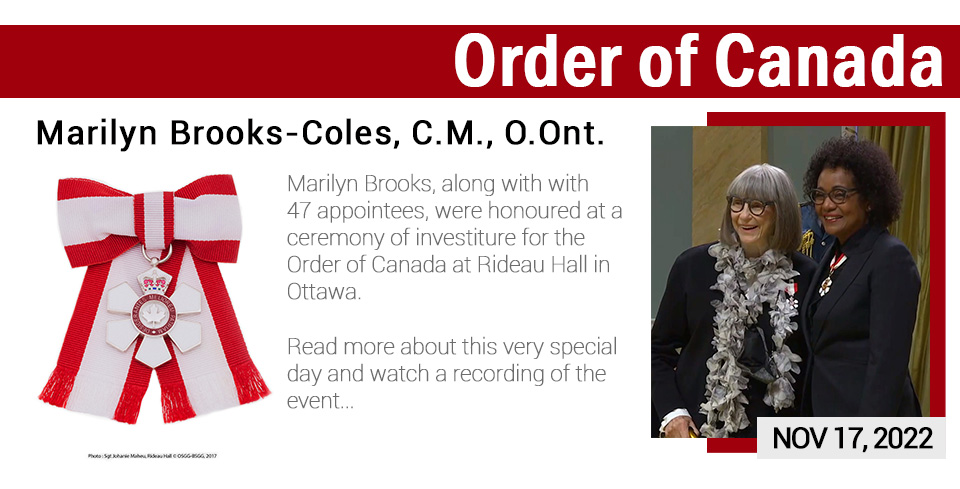 Fashion Designer, Retailer, Mentor, Author
November 17, 2022, OTTAWA — Today Marilyn Brooks was honoured in a ceremony at Rideau Hall in Ottawa as she was invested into the Order of Canada.
Former Governor General Michaëlle Jean presided over the investiture, as regrettably, Her Excellency the Right Honourable Mary Simon, Governor General of Canada, was unable to attend.
The Order of Canada is one of our country's highest honours. Appointments are made for sustained, continued and exceptional or extraordinary service to Canada.
A recording of the investiture ceremony can be seen at CPAC.CA. Click the button below.