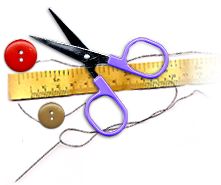 The Marilyn Brooks label represented fashion excellence with ease of wear and care for 40 years in the fashion business. The women who wore Marilyn's designs ran the gamut from twenty onward, but they were all creative, self-confident women with strong personalities who exude warmth and humour.
These intelligent women were looking for ease with innovation and function with whimsy, at a price that immediately said good value! Marilyn's clothes were known for versatility and easily stood up to the rigors of an active and travel oriented lifestyle.
Marilyn is always interested in what her customers have to say and learning how her fashions fit into their lives! If you have a picture of yourself in a vintage Marilyn Brooks, or even going back as far to the 1960s with one of her Unicorn designs, please send it to us with a story, along with permission to show it on our web site.
NOTE: If you mail your photos via a postal service, please send a self-addressed, pre-stamped envelope, otherwise, we are unable to return your photos.
Post your photos and letters to:
Marilyn Brooks
P.O. Box 267
Rosseau, ON
Canada, P0C 1J0
To email us your photos, or send your comments, please email us at:

You must specifically give us your consent, for us to use your photos on our website.